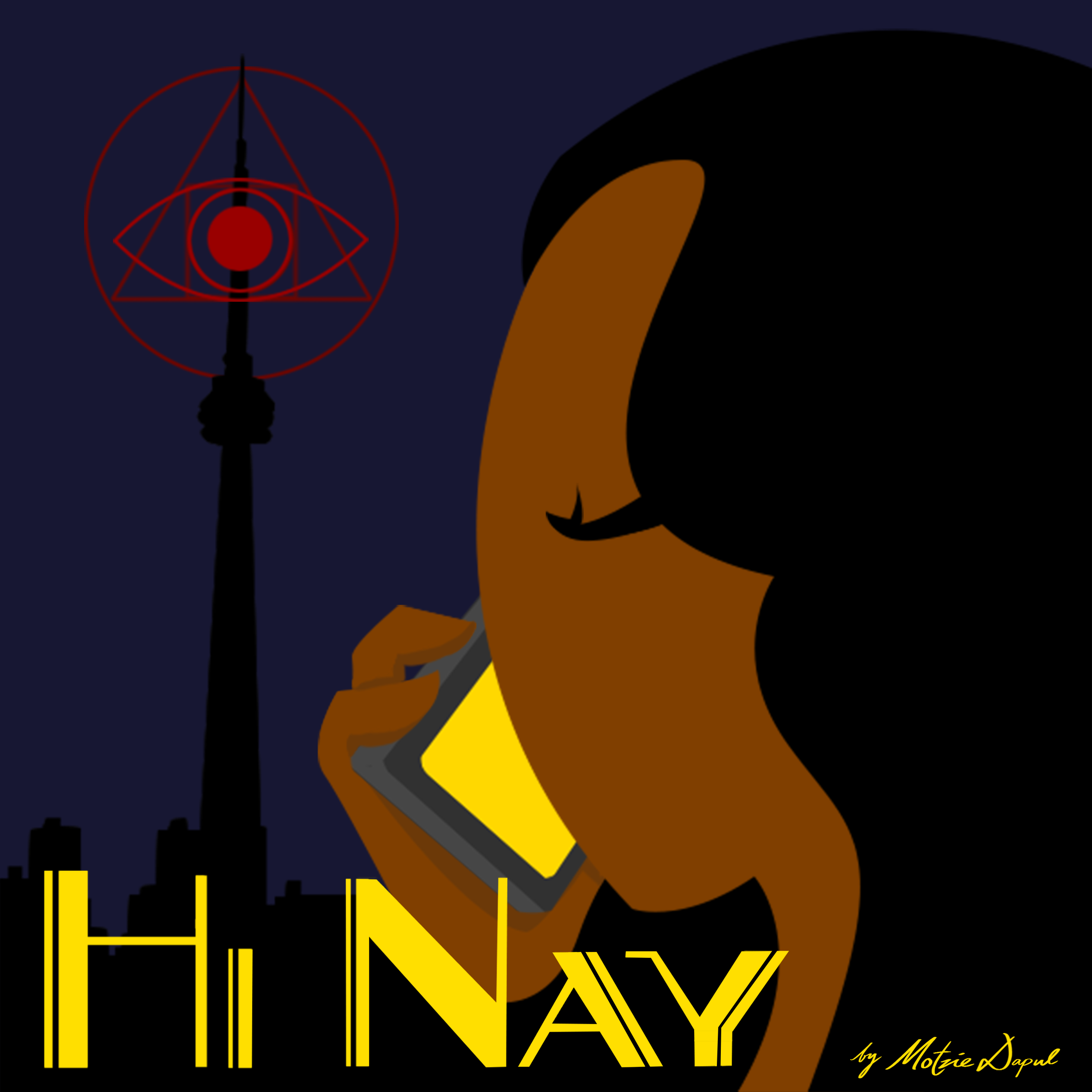 Hi Nay, literally translated to "Hi Mom", is a supernatural horror fictional podcast about Filipina immigrant Mari Datuin, whose babaylan (shaman) family background accidentally gets her involved in stopping dangerous supernatural events in Toronto. Written, directed, produced, and created by Motzie Dapul and co-produced and co-created by Reg Geli. Episodes released every last Sunday of the month, 9PM EST, and Monday 10AM PHT. https://hinaypod.com/
Episodes
Saturday Nov 26, 2022
Originally posted as a video on our Youtube channel! 
https://www.youtube.com/hinaypod
-
Help us get to 1000 subscribers BEFORE 2023 and we'll post the bonus episode "Remind Me To Tell You Later: Batibat".
-
Remind Me To Tell You Later: Batibat is about a terrifying creature that causes the REAL LIFE condition called "bangungot" - A Filipino word meaning nightmare, that also refers to "Sudden arrhythmic death syndrome", wherein adolescents and adults die suddenly in their sleep. 
The batibat is a creature that is identified as a vengeful tree spirit from felled trees, and syncretised with the bangungot, seen as a great creature that sits on your chest, killing you in your sleep. 
-
SUBSCRIBE TO OUR YOUTUBE CHANNEL TO GET US TO 1000 SUBSCRIBERS BEFORE 2023! 
Follow us on all our socials @hinaypod on Twitter, Tumblr, Instagram and Facebook! 
Check out our website at http://hinaypod.com/
You can also listen to Hi Nay on Spotify, Apple Podcasts, and wherever you listen to podcasts. 
BG Music: Ang Pasko Ay Sumapit (performed by the Philippine Madrigal Singers)