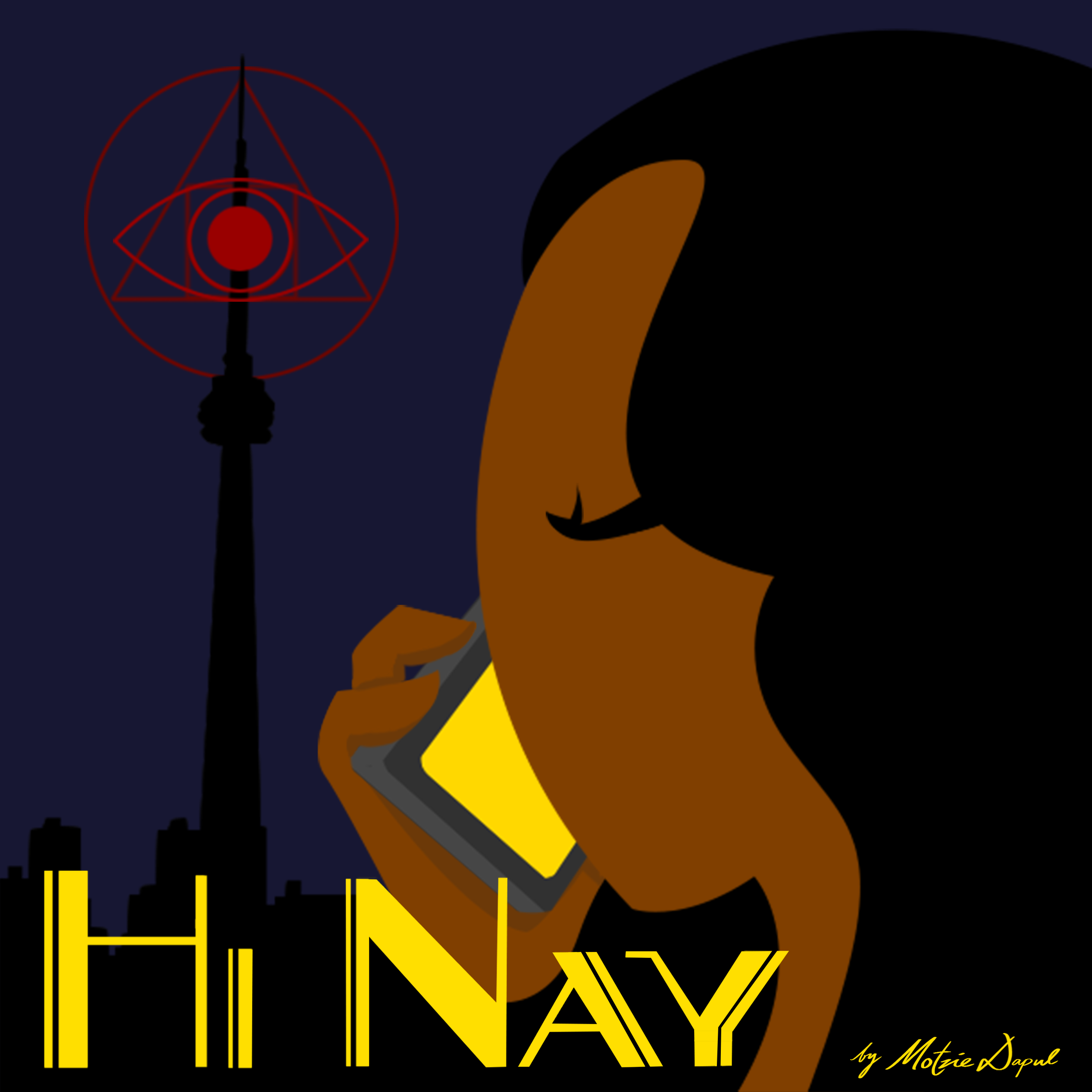 Hi Nay, literally translated to "Hi Mom", is a supernatural horror fictional podcast about Filipina immigrant Mari Datuin, whose babaylan (shaman) family background accidentally gets her involved in stopping dangerous supernatural events in Toronto. Written, directed, produced, and created by Motzie Dapul and co-produced and co-created by Reg Geli. Episodes released every last Sunday of the month, 9PM EST, and Monday 10AM PHT. https://hinaypod.com/
Episodes
Thursday Feb 24, 2022
Madre (Nun)
Content Warnings: Allusions to suicide (hanging) and decapitation, supernatural body horror
-
Hi everyone! Here's the free excerpt of Madre along with announcements for the upcoming livestream and events. 
Below you can find the transcript for the announcement:
[ANNOUNCEMENT] 
Hey everyone! Motzie here, and thank you for listening to our 5 minute excerpt of Remind Me To Tell You Later: Madre, which is a patron exclusive episode about Mari's experience with the ghost of a nun in her haunted Catholic elementary school.
This is not the first Remind Me To Tell You Later episode, with previous titles like Tiyanak and Tiktik being available to all listeners, but it's the first patron exclusive episode, which is a reward for our "Ate" tier on Patreon.
This episode, along with other bonus content such as bonus audio, videos, and art, will be accessible if you support our work on Patreon.com/HiNayPod
You can also get limited access to some of our bonus content as a reward for making a one time donation to our Ko-Fi, ko-fi.com/HiNayPod
Another way to support our podcast is by subscribing to our YouTube channel,  YouTube.com/HiNayPod and getting us to 1k subs! We're aiming to get to 1k before the end of 2022, and you can chat with the creators and other fans during our live premieres every last Sunday of the month!
Finally, it would be amazing if you could all join us for our People Power Livestream on February 25, 9PM PHT or Philippine time and 8AM EST Toronto/New York time.
We'll be doing a live commentary on our episode Nakaraan, telling horror stories both fictional and unfortunately real and historical about the Philippines' Martial Law era. You can watch the livestream on our YouTube channel YouTube.com/HiNayPod or on our twitch, Twitch.tv/HiNayPod and join the chat while we hang out. 
We know that was a lot of information, so we've basically written this entire announcement down in the description so you can review. 
But in summary
Subscribe to our YouTube, YouTube.com/HiNayPod
Support us at Patreon.com/HiNayPod or donate to our Ko-Fi Ko-Fi.com/HiNayPod for bonus content
Join us for our Feb 25 livestream on the HiNayPod YouTube or Twitch  
Follow our socials @hinaypod on Twitter, Tumblr, Instagram and Facebook for more info.
And as always... Thank you. We love you. Paalam, goodbye.