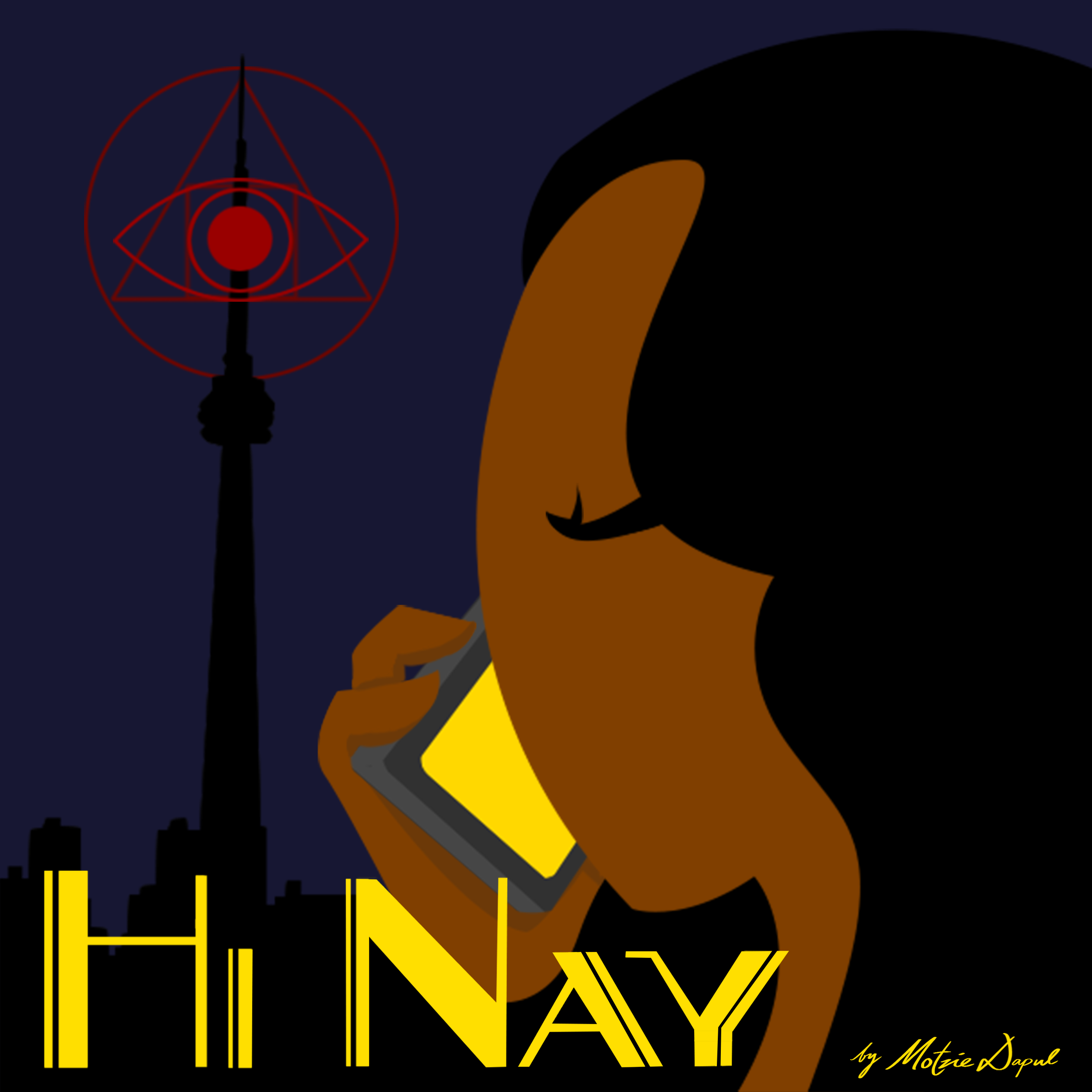 Hi Nay, literally translated to "Hi Mom", is a supernatural horror fictional podcast about Filipina immigrant Mari Datuin, whose babaylan (shaman) family background accidentally gets her involved in stopping dangerous supernatural events in Toronto. Written, directed, produced, and created by Motzie Dapul and co-created by Reg Geli. Episodes released biweekly on Sundays, 9PM EDT, and Mondays 9AM PHT. https://hinaypod.com/
Episodes
Sunday Aug 01, 2021
Sunday Aug 01, 2021
After the events of episode 3, Oras, Mari and Laura wind down the day with a drink, a smoke, and a story. Mari talks about her cousin Nia and Nia's fiance Nigel, and their experiences with various Filipino supernatural creatures, including the dreaded Tiktik - which sounds louder when it's farther away, but quieter when it's closeby.
Remind Me To Tell You Later is a Patreon and Ko-fi exclusive miniseries available only to subscribers, with the exception of this episode.
Content Warning: Illusion and deception, infants, pregnancy, implied violence, home invasion, drugs and alcohol
Hi Nay is a podcast produced by Motzie Dapul and Reg Geli and is licensed under a creative commons attribution noncommercial sharealike 4.0 international license.
Today's episode was written and directed by Motzie Dapul, who also plays the role of Mari Datuin. The role of Laura was played by Abigayle Rhodes.
To subscribe, visit us at podbean.com/hinaypod or listen to our episodes on our official Youtube channel, Hi Nay Pod. For more news and updates, follow us on our Twitter, Facebook, and Instagram @hinaypod and our official blog at hinaypod.tumblr.com.
This episode was premiered at Storytelling Podcast Week as a special feature episode.