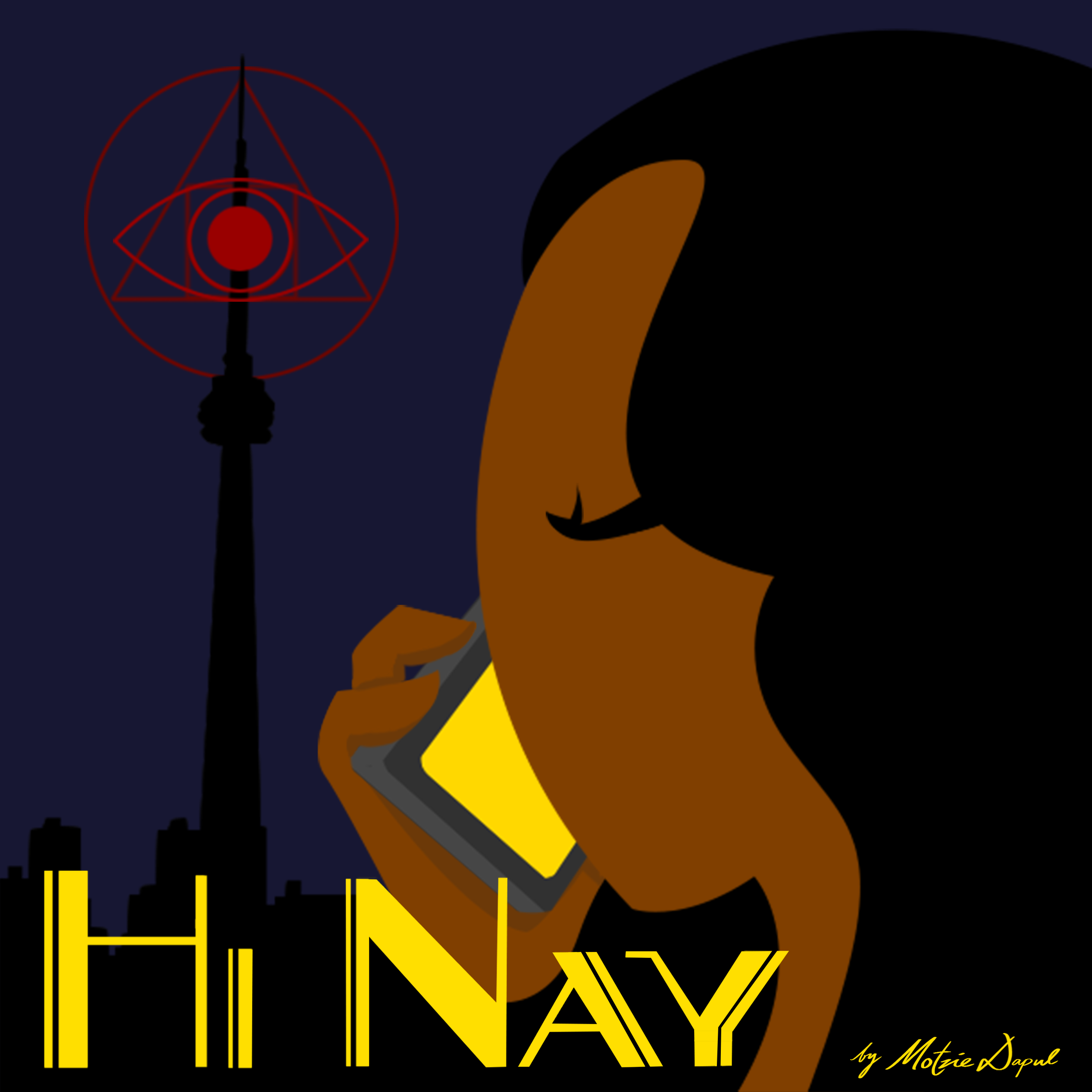 Hi Nay, literally translated to "Hi Mom", is a supernatural horror fictional podcast about Filipina immigrant Mari Datuin, whose babaylan (shaman) family background accidentally gets her involved in stopping dangerous supernatural events in Toronto. Written, directed, produced, and created by Motzie Dapul and co-produced and co-created by Reg Geli. Episodes released every last Sunday of the month, 9PM EST, and Monday 10AM PHT. https://hinaypod.com/
Episodes
Monday Mar 28, 2022
Manika (Doll)
-
Evelyn Wai does some research about the Elders and learns of Hyde, an old ghost town with a terrible secret.
On an old tape from the 1960s, a Journalist interviews the one woman who survived the night Hyde burned, and hundreds of peoplke disappeared.
-
Content Warnings: Dolls and puppets, allusions to mental health discrimination, religious abuse, medical gore (and Motzie does another accent)
-
Hi Nay is a podcast produced by Motzie Dapul and Reg Geli and is licensed under a creative commons attribution noncommercial sharealike 4.0 international license.
Today's episode was written and directed by Motzie Dapul, who also plays the role of The Journalist and Elaine. The role of Evelyn is played by Natalie.
Transcript: https://hinaypod.tumblr.com/transcripts Official blog: https://hinaypod.tumblr.com Podbean: https://hinaypod.podbean.com/ Facebook: https://facebook.com/hinaypod Twitter and Instagram: @hinaypod
Subscribe to our youtube channel to watch the episode premiere along with other listeners: https://www.youtube.com/HiNayPod
Full episodes are released every month on the last Sunday 9PM EST or Monday 9AM PHT.
Audio is released to all platforms after the Youtube premiere.
Transcripts to follow.
Unofficial, auto-generated CC available on youtube.