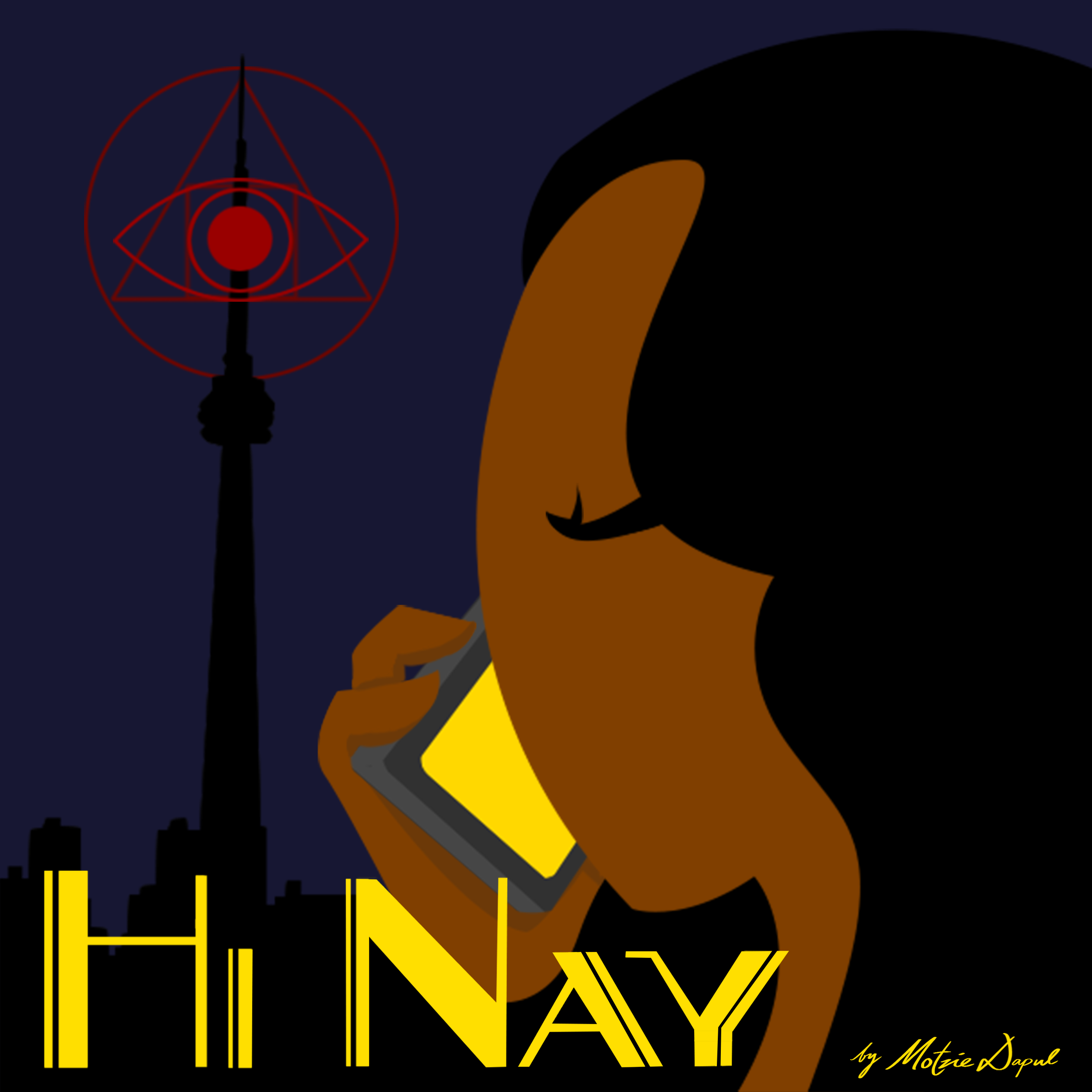 Talikuran (Turn Your Back)
-
DJ In The Dark is targeted by forces they didn't realise they were messing with, and needs to survive the night, with only a single caller for company.
Songs included: 
Utt Da Zay (The Tailor's Song) by Cab Calloway
Baby Doll by Bessie Smith
-
Content Warnings: Horror imagery, phone and radio interference, paranoia
Content Warning for the Crimes of the Marcoses segment: Media and free press suppression, fascism
-
Hi Nay is a podcast produced by Motzie Dapul and Reg Geli and is licensed under a creative commons attribution noncommercial sharealike 4.0 international license. Today's episode was written and directed by Motzie Dapul, who also plays the role of Mari and the Caller. The role of DJ is played by Yoyi Halago, and the role of the Gentle Voice is played by Tom Pilcher.
-
Come join our 31 Nights of Hi Nay Halloween event by subscribing to our youtube channel, or our Twitch, and joining the chat every night of October leading up to the Hi Nay Act 2 Finale!
For more information, check out our official announcement: https://youtu.be/FIIPTfILZvk
-
Transcript: https://hinaypod.tumblr.com/transcripts Official blog: https://hinaypod.tumblr.com Podbean: https://hinaypod.podbean.com/ Facebook: https://facebook.com/hinaypod Twitter and Instagram: @hinaypod
-
Subscribe to our youtube channel to watch the episode premiere along with other listeners: https://www.youtube.com/HiNayPod
-
Full episodes are released every month on the last Sunday 9PM EST or Monday 9AM PHT. Audio is released to all platforms after the Youtube premiere. Transcripts to follow. Unofficial, auto-generated CC available on youtube.