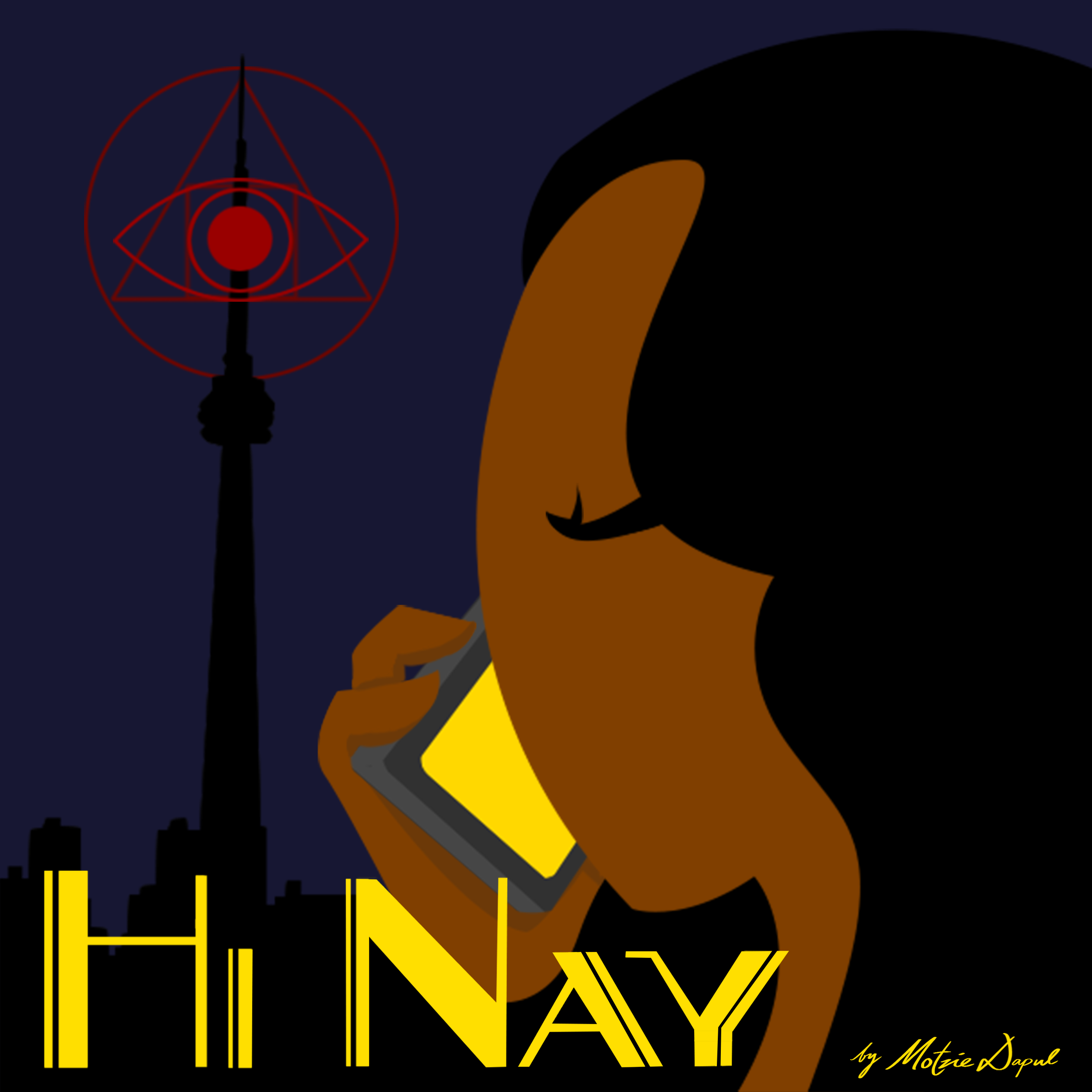 Hi Nay, literally translated to "Hi Mom", is a supernatural horror fictional podcast about Filipina immigrant Mari Datuin, whose babaylan (shaman) family background accidentally gets her involved in stopping dangerous supernatural events in Toronto. Written, directed, produced, and created by Motzie Dapul and co-produced and co-created by Reg Geli. Episodes released every last Sunday of the month, 9PM EST, and Monday 10AM PHT. https://hinaypod.com/
Episodes
Sunday Oct 30, 2022
Undas
-
Mari and Abe attend a Halloween party at a new club, and visit its underground exhibit... of dolls. 
Ashvin, Murphy, and Laura end up in the thick of things. 
Donner deals with the fallout. 
-
Content Warnings: Sounds of vomiting, doll and puppet related horror, sounds of falling from a great height, death
-
Songs featured: 
"Baby Won't You Please Come Home" by Bessie Smith
"St. James Infirmary" by Louis Armstrong And His Orchestra
"The House is Haunted" by Roy Fox
"Devil's Gonna Get You" by Bessie Smith 
-
Hi Nay is a podcast produced by Motzie Dapul and Reg Geli and is licensed under a creative commons attribution noncommercial sharealike 4.0 international license.
Today's episode was written and directed by Motzie Dapul, who also plays the role of Mari and some partygoers. The role of Laura is played by Abigayle Rhodes, the role of Ashvin is played by Adil R, the role of Murphy is played by Edward Boxler, the role of Abe is played by Matt Gador. The various partygoers are played by our amazing Discord community members: Woxie HC, Rebecca Lynn Scott, Edward McKee, and Alyssa Gimenez.
-
Transcript: https://hinaypod.tumblr.com/transcripts 
Official blog: https://hinaypod.tumblr.com 
Podbean: https://hinaypod.podbean.com/ 
Facebook: https://facebook.com/hinaypod 
Twitter and Instagram: @hinaypod
-
Subscribe to our youtube channel to watch the episode premiere along with other listeners: https://www.youtube.com/HiNayPod
-
Full episodes are released every month on the last Sunday 9PM EST or Monday 9AM PHT. Audio is released to all platforms after the Youtube premiere. Transcripts to follow. Unofficial, auto-generated CC available on youtube.