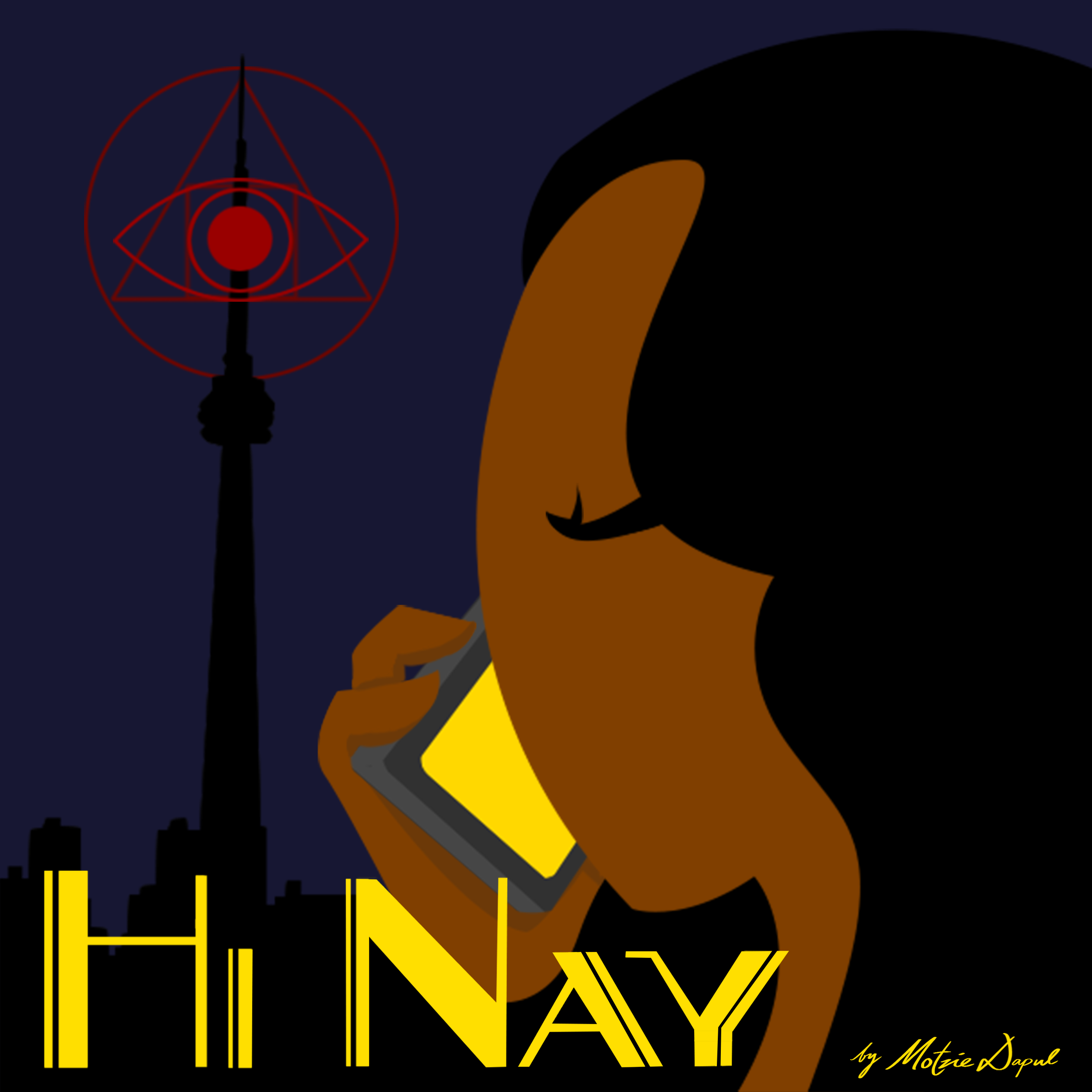 Hi Nay, literally translated to "Hi Mom", is a supernatural horror fictional podcast about Filipina immigrant Mari Datuin, whose babaylan (shaman) family background accidentally gets her involved in stopping dangerous supernatural events in Toronto. Written, directed, produced, and created by Motzie Dapul and co-created by Reg Geli. Episodes released biweekly on Sundays, 9PM EDT, and Mondays 9AM PHT. https://hinaypod.com/
Episodes
Sunday May 23, 2021
Sunday May 23, 2021
Nakaraan (Before) 
"Hi Tay", or, Mari "calls" her father. 
Content Warnings: Mentions of extrajudicial killings during real life dictatorships, death omens, mild physical violence, death of a loved one. 
Songs featured: 
"Careless Love" and "Thinking Blues" by Bessie Smith. 
-
Episode 11 is the first episode of Season 1, Act 2. 
-
Hi Nay is a podcast produced by Motzie Dapul and Reg Geli and is licensed under a creative commons attribution noncommercial sharealike 4.0 international license. Today's episode was written and directed by Motzie Dapul, who also plays the role of Mari Datuin. 
Transcript: https://hinaypod.tumblr.com/transcripts 
Official blog: https://hinaypod.tumblr.com 
Podbean: https://hinaypod.podbean.com/ 
Facebook: https://facebook.com/hinaypod 
Twitter and Instagram: @hinaypod    
Full episodes are released every other week on Sundays 9PM EST or Mondays 9AM PHT. 
Transcripts to follow.