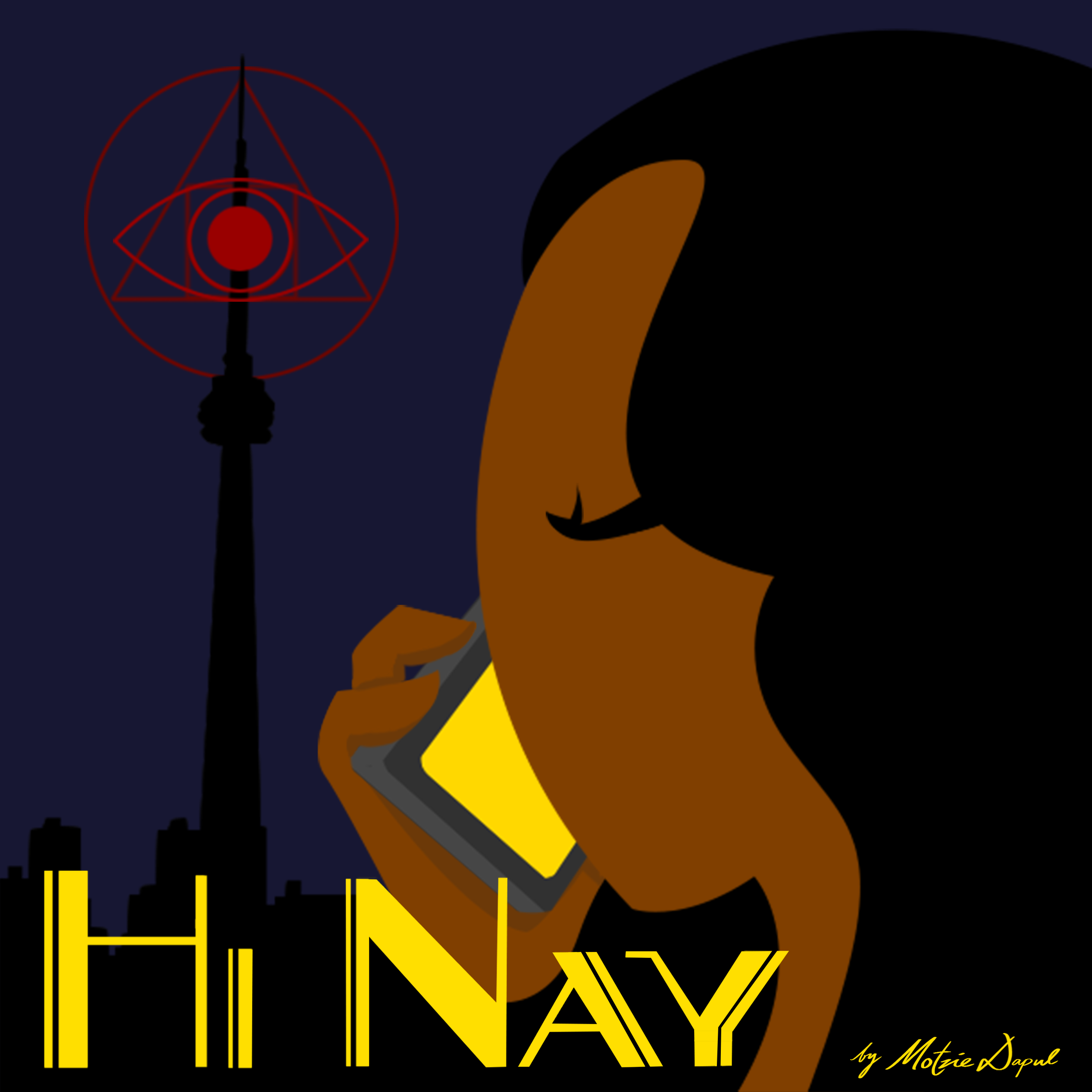 Hi Nay, literally translated to "Hi Mom", is a supernatural horror fictional podcast about Filipina immigrant Mari Datuin, whose babaylan (shaman) family background accidentally gets her involved in stopping dangerous supernatural events in Toronto. Written, directed, produced, and created by Motzie Dapul and co-created by Reg Geli. Episodes released biweekly on Sundays, 9PM EDT, and Mondays 9AM PHT. https://hinaypod.com/
Episodes
Sunday Sep 26, 2021
Sunday Sep 26, 2021
Pasukan (Entry)
-
Mari rescues Abe, and makes a chilling discovery.
-
Content Warnings: Nightmares (various), body horror and gore, insects. Briefly referenced - death, violence, hit and run, isolation, drowning, child death, drug overdose, patient abuse
-
Hi Nay is a podcast produced by Motzie Dapul and Reg Geli and is licensed under a creative commons attribution noncommercial sharealike 4.0 international license. Today's episode was written and directed by Motzie Dapul, who also plays the role of Mari. The role of Laura is played by Abigayle Rhodes, the role of Donner was played by Leon Johnson, the role of Murphy was played by Edward Boxler, the role of Guru Mahadev, or Ashvin, was played by Adil R, the role of Abe was played by Matt Gador. 
Transcript: https://hinaypod.tumblr.com/transcripts 
Official blog: https://hinaypod.tumblr.com 
Podbean: https://hinaypod.podbean.com/ 
Facebook: https://facebook.com/hinaypod 
Twitter and Instagram: @hinaypod    
Full episodes are released every other week on Sundays 9PM EST or Mondays 9AM PHT. 
Transcripts to follow.